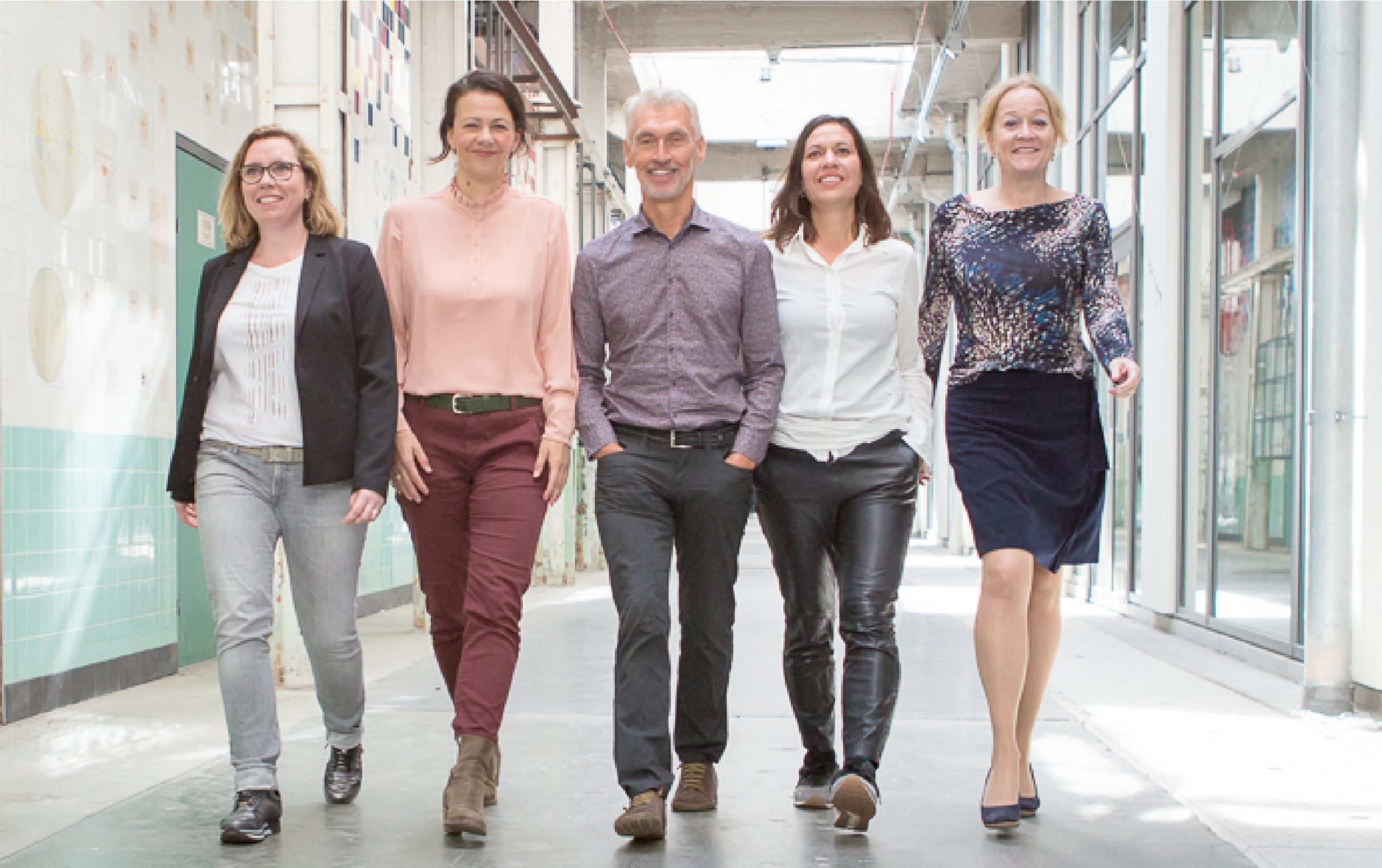 Our belief
We believe in daring and in having guts. We really dig into things because we know that quality schema therapy is based on perseverance and persistence. But this can only be done if it goes both ways. So we ask you to get involved as well. We assume that you believe in a better life for yourself. And that you, just like us, are willing to go all the way to achieve it.
Our story
The Huis voor Schematherapie is a young and headstrong organisation, set up by 5 dedicated experts, all of whom have extensive experience and a lot of knowledge in the field of schema therapy. Nowadays, another 7 experts have been added to our team: Eline Mollema, Monique Wijers, Daniëlle Burhenne, Hafida Saghraoui, Floor Jansen and Aram Verstappen. Cindy Konings is assisting us as our secretary/ receptionist.
This dedication has resulted in both a phase model and a training centre, both of which we developed ourselves: the Academie voor Schematherapie. We have also published a book: 'Schematherapie: werken met fases in de klinische praktijk' ('Schema therapy: working in phases in clinical practice'). The author: our very own Rosi!
Our House
And in February of 2020, there it was: the Huis voor Schematherapie! A place for people who wish to change their patterns once and for all. People who are willing to work together with enthusiastic schema therapists and who want to change step by step.
We are proud to have the guts to take this step and to offer schema therapy the way we want to.
Click on our photos to get to know us a bit better.